Wednesday, November 26, 2008
for those that missed the show
photos + video
RAEKWON
video grab: (Eric)
vimby
C.R.E.A.M. - LIVE AT TRADITION
photos:
eyelost.com
photos:
TRIDITIONS
+AKOMPLICE
Sunday, November 23, 2008
Tradition presents
ON DECK: ART ON SK8BOARDS!
Opening reception: Saturday November 22, 2008 / 7-11 PM
Tradition
2895 Agoura Road
Westlake Village, CA 91361
(805) 497-4717 / www.shoptradition.com
Featuring work by:
Adikt, Asylm, Axis, Cache, Codak, Dash 2000, Eyeone, Jason Youth, Jonas Angelet, Kara Marks, Kleer, Kozem, Luna One, Midzt, Modem, Noel, Rene Cabrera, Vyal, Yem + more!
Plus: Opening of the Akomplice pop-up shop, Season 9 launch party, music + drinks too!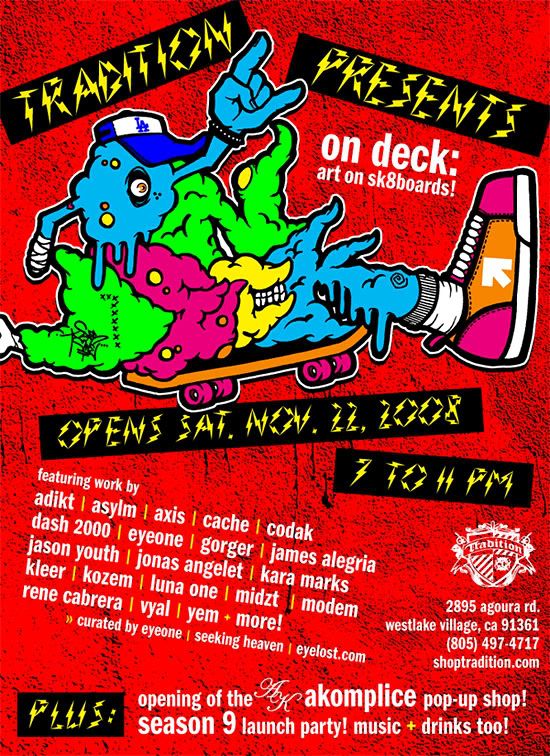 Posted by

yem
at 5:59 PM
No comments: